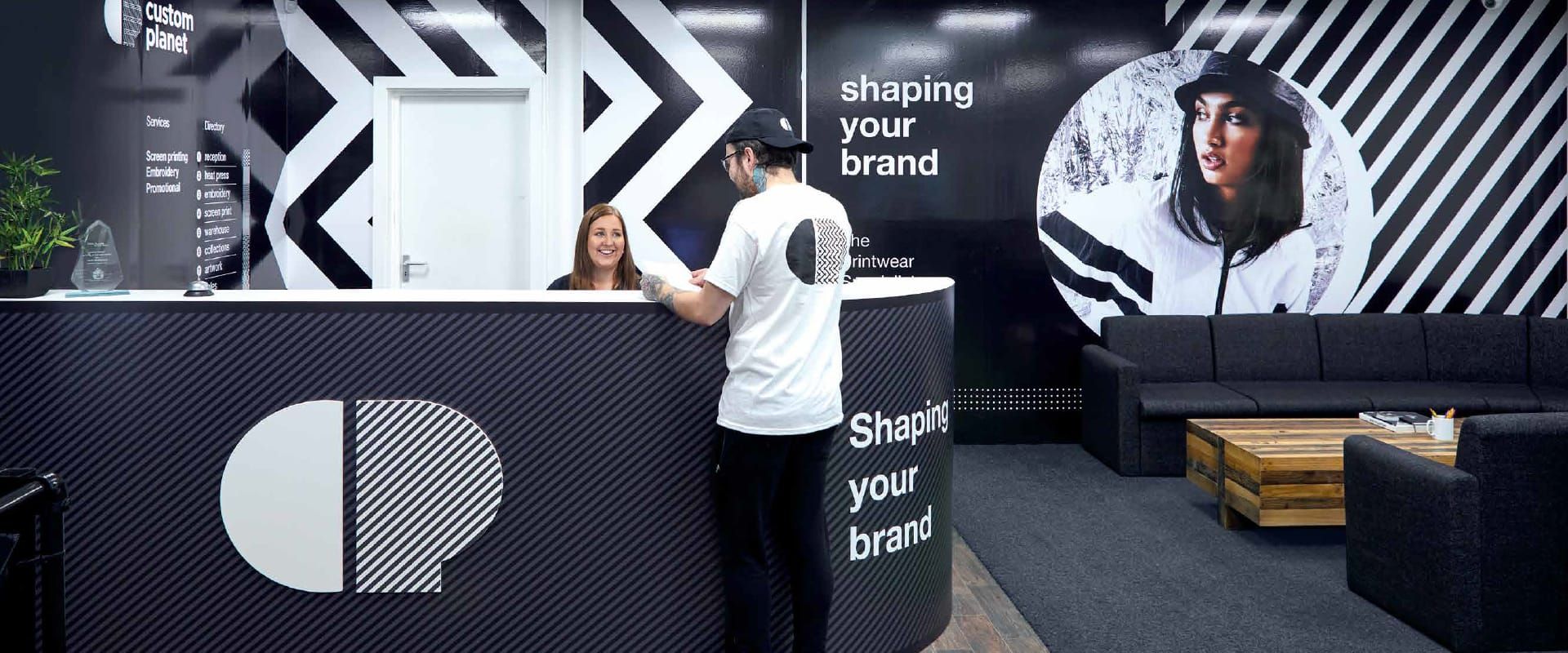 about us

The Printwear and Branding Specialists.

At Custom Planet, we specialise in providing quality custom clothing and promotional products for individuals, groups/organisations and corporate customers.
Founded in 2008 by Andrew Dark and John Armstrong while at university, Custom Planet has grown to become one of the leading printwear providers in the UK.
We are based in Newcastle upon Tyne, and have industry-leading expertise in clothing customisation, including specialist knowledge in screen printing, digital printing, and embroidery, among many others. For more information, you can visit our customisation services page.
Our main goals are to provide you with high-quality products, excellent craftsmanship, and outstanding customer service. We aim to make the process of ordering customised items as easy as possible.
Depending on your needs, we can take care of the customisation process from start to finish or, if you want to have more input into your designs, we would be happy to work with you to produce garments that are to your specification and to our quality standards.
We value your custom and to this end we are pleased to offer exclusive special offers and discounts when you create an account with us. Get in touch if you are interested in taking advantage of our customer account promotions.
We understand that there is often an urgency to complete an order in time to meet your busy schedule, so we aim to get your products to you within 7 days.
We only use the best suppliers, and we take pride in the quality of all of our products, as well as the workmanship of the print and embroidery. If you are not happy with your products, we have a 28-day guarantee and will replace any faulty goods within 7 days.
Customer Testimonials
Custom Planet has worked with some of the biggest organisations in the UK so you know you can trust us with your brand. Our expanding group of customers includes North Tyneside Council, Newcastle City Council, Sunderland University, Northumbria University, Newcastle University, Proctor and Gamble, Marriott Hotels and Endemol UK, and Grainger Games. Here are what a few of our customers have said about us:
"Always a great service when ordering from Custom Planet. Fast delivery and great communication. A+"
James Whitlock - Endemol
"Custom Planet provided amazing service and were very efficient — the products were of very good quality and we were very impressed!"
Natasha Travers
"I contacted these guys with regards to some varsity jackets. They responded within the hour to me and held the promotion for for 2 weeks until i could make payment. I made payment on a Friday for 25 embroidered jackets and i had them at my house by the following Thursday which in my eyes is amazing. 100% highly recommended and awesome service! Holly is the women i have the account with and she is lovely and great customer service."
Richard Christian